Beauty Brands Are Bullish on Retail: Unlocking Further Success with Lucky
October 27, 2023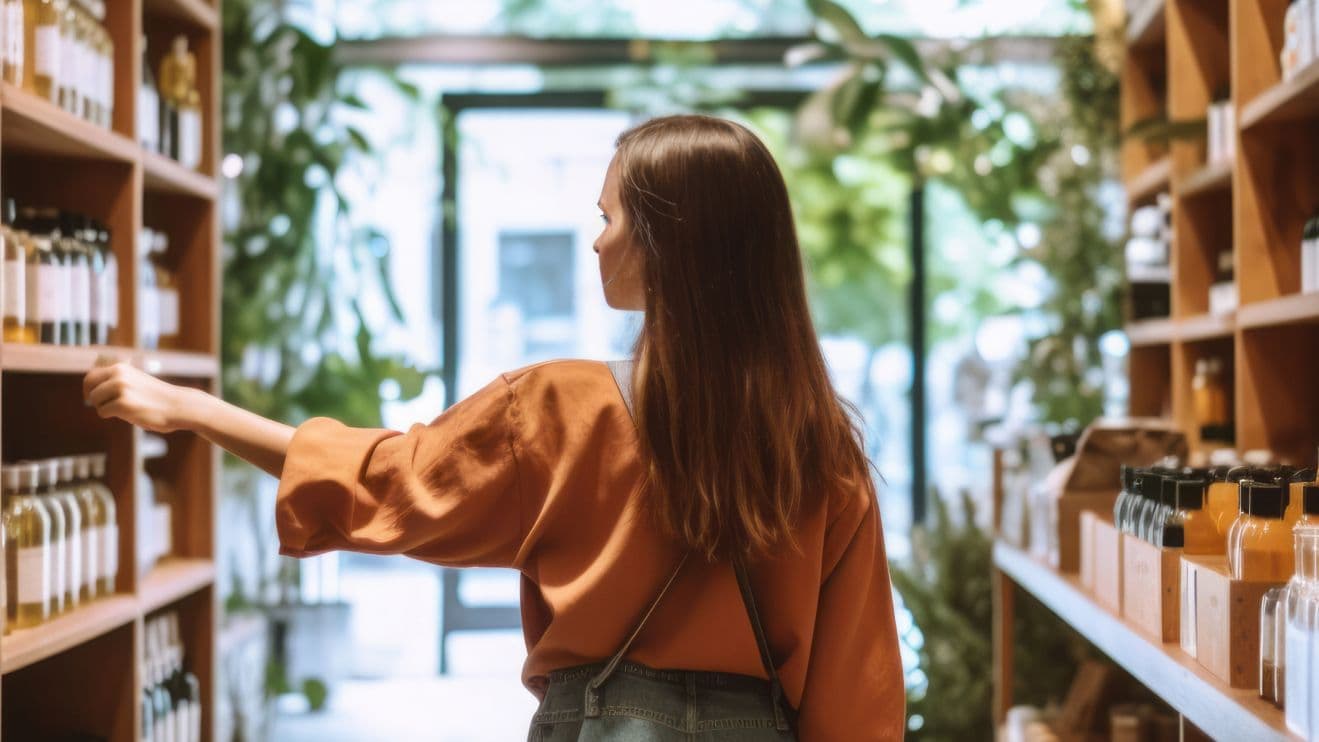 The beauty retail landscape is rapidly evolving as major retailers are bullish on investing in the beauty category to drive sales growth. Established brands are leveraging brick-and-mortar stores to complement their eCommerce presence and provide immersive brand experiences. Meanwhile, direct-to-consumer (DTC) beauty brands are forming retail partnerships to expand their reach beyond online-only.
Partnerships between retailers and buzzy brands creates a win-win – increased distribution and reach for brands, and a more compelling beauty assortment for retailers. As this beauty landscape continues to evolve, data-driven insights will be crucial for both established and emerging brands to flourish.
In this article we'll:
Understand how the retail beauty landscape is evolving as established brands expand into omnichannel and emerging brands form retail partnerships.
See how retailers optimize their beauty category investments and assist brands in connecting with consumers across channels.
Learn how Lucky's unified platform helps beauty brands achieve seamless omnichannel execution, visibility into the complete journey, and optimized retail performance.
Established and New Beauty Brands are Finding their Footing in Retail Investment
In the ever-evolving world of beauty, the Direct-to-Customer approach has emerged as a transformative business model. Historically, large legacy brands dominated the beauty industry in terms of market share and prestige. However, the recent rise of internet-born brands has rewritten this narrative. These brands, leveraging technological and analytical capabilities, initially adopted the DTC approach to harness the benefits of e-commerce.
The shift to online retail, fueled by the pandemic, online shopping trends, and the influence of social media, marked a significant acceleration in consumer behavior. It seemed as if every day there was a new online-only beauty brand. These brands, operating in the digital realm, enjoyed unparalleled control over their business operations, from shipping policies to visual branding. For consumers, this translated into a more efficient, effective, and personalized shopping experience, all from the comfort of their homes.
The Move into Retail for DTC Brands
However, as the digital space became increasingly saturated, the allure of brick-and-mortar stores became evident. Brands like Glossier, which once championed the online-only approach, recognized the untapped potential of retail. While Glossier's initial strategy was groundbreaking, they have eventually embraced an omnichannel strategy. This shift was not unique to Glossier. Other internet-born beauty brands, such as The Ordinary, Fenty Beauty, and Drunk Elephant, transitioned from exclusively online sales to partnering with beauty retail giants like Sephora, Ulta, and Nordstrom.
The transition of these brands signals a significant shift in the beauty industry's retail dynamics. With an omnichannel strategy, brands can offer both digital and physical shopping experiences, capitalizing on the best of both worlds. This integrated approach has the potential to reshape the market, allowing all stakeholders to benefit from a holistic shopping experience.
Lucky's analytics help these brands optimize retail performance by providing data-driven insights on conversion rates, marketing efficiency, and supply planning. By leveraging Lucky's first-party retailer data, brands can make smarter omnichannel decisions and increase sales.
The advantages of such a strategy are evident. Research has shown that marketers who incorporate three or more channels in their campaigns can boost their purchase rates by up to 287%. Moreover, these campaigns witness an 18% engagement rate, a stark contrast to the mere 5% for single-channel campaigns. This trend is not confined to just DTC brands.
Established Brands Invest in Retail
For established beauty brands, retail provides an invaluable opportunity for customers to physically interact with and test products before purchasing. This leads to higher conversion rates and sales compared to online-only shopping. Luxury brands like Hermès and Lancôme are investing heavily in experiential retail stores and omni-channel capabilities.
For example, Hermès has opened stand-alone beauty boutiques allowing customers to interact with its cosmetics line. Lancôme uses in-store tech like mobile apps to provide personalized recommendations that combine digital and physical retail.
The Role of Emerging Brands in Driving Retail Sales
Emerging beauty brands have become a pivotal force in reshaping the retail landscape. These brands have swiftly gained traction due to their innovative approaches, unique product offerings, and adeptness at leveraging social media platforms for brand awareness and engagement.
CVS has recognized the potential of these emerging brands and has significantly increased its investments in the beauty category. This strategic move is evident in their initiatives like launching in-store concepts such as the Skin Care Center, introducing private label personal care lines, and actively incorporating emerging brands into their product assortment.
Additionally, Sephora's "The Next Big Thing" in-store space allows customers to experience up and coming digitally native brands in a physical location. The retailer provides a launchpad for emerging brands to gain visibility and trial. Such endeavors not only diversify the product offerings but also cater to the evolving preferences of modern consumers.
One of the driving factors behind the success of these emerging brands in retail is their ability to capitalize on viral moments on social platforms like TikTok. The cosmetics segment, in particular, has witnessed a surge in sales, driven by hero products and influencer endorsements. Customers are quick to identify and purchase items that gain popularity on social media, showcasing the power of digital influence in driving retail sales.
As emerging brands expand into physical retail, Lucky's software helps them master omnichannel execution. The integration connects eCommerce inventory with stores to enable local fulfillment and pickup. This powers new customer acquisition by leveraging retail distribution. Brands also gain attribution data to measure incremental sales from retail and online touchpoints. With Lucky, emerging brands can scale their retail presence and unify the customer journey.
Emerging brands have mastered the art of engaging with their loyal customer base. By announcing their availability at major retail outlets like Sephora, they bridge the gap between online and offline shopping. This integrated approach, coupled with the influence of social media platforms and influencers, ensures that brand awareness created outside the store translates into tangible sales inside the store.
The Value of Lucky's Platform
Lucky's shopper-centric platform closes the loop between browsing online and buying in-store, giving brands unmatched visibility into the complete customer journey. Real-time local inventory data and store locators encourage in-store pickup and same-day delivery.
Through seamless integration with leading retailers like Sephora, Lucky allows brands to sell wherever customers are, unifying the online and offline experience. Brands can showcase real-time Sephora availability as customers shop their eCommerce stores.
Lucky also provides turnkey analytics with actionable insights into omnichannel performance. Metrics include retail conversion rates, product success, geographic demand patterns, inventory sell-through and more. With comprehensive data, brands can optimize strategies.
With Lucky's flexible, unified platform, brands can achieve the omnichannel synchronization required in modern retail. They gain the power to sell wherever their customers are, harnessing the strengths of both online and brick-and-mortar. Lucky helps beauty brands strategically navigate the rapidly evolving retail environment.
Get in touch with Lucky to book a demo today.
Ready to
scale your retail and eCommerce sales

using Lucky's data?
Boost retail sales
Optimize marketing
Capture retail attribution
Book demo