How a viral haircare brand boosted eCom conversion by 5% while increasing Sephora retail sales with Lucky
November 10, 2023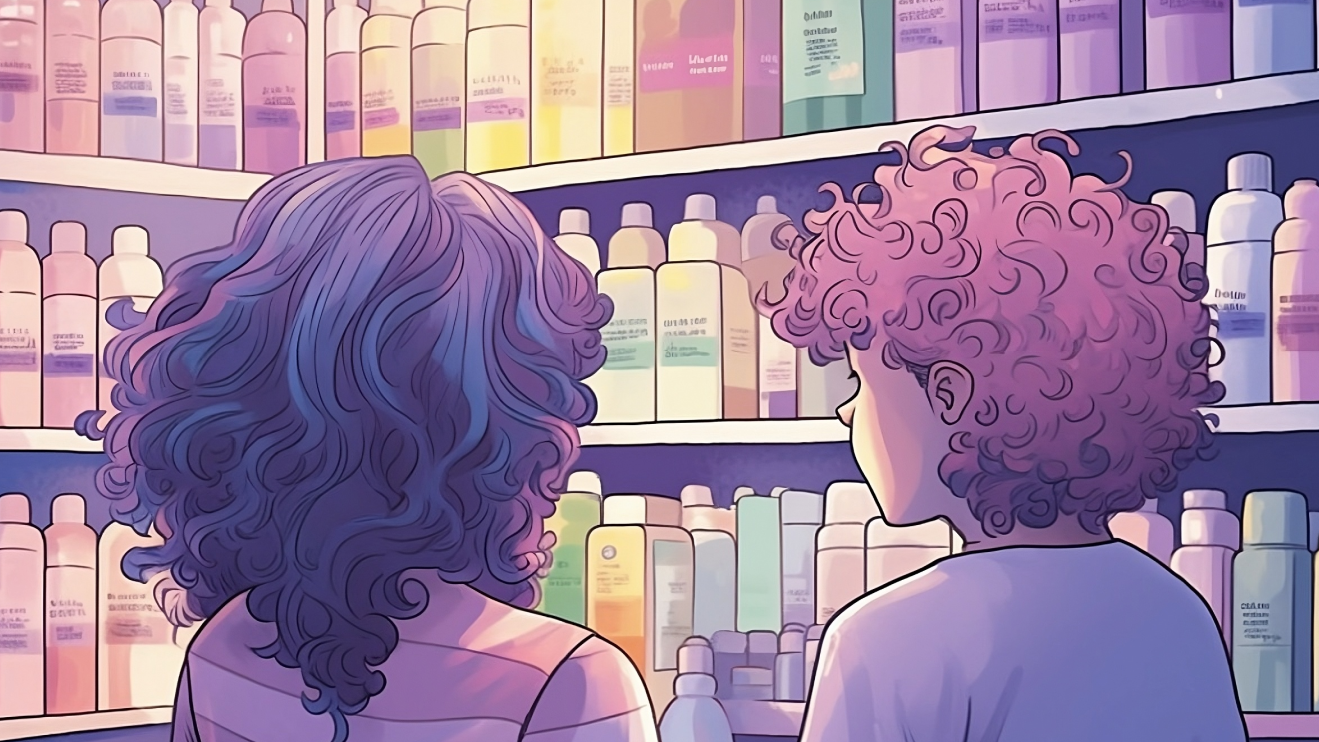 Results
4.9% increase in eCommerce conversion
5.7% increase in eCommerce AOV
Generating $5,000 per product in monthly tracked retail sales
About
A very popular hair care brand made from simple and better for you ingredients sold in Sephora, wanted to better service their rapidly growing base of customers. The brand had seen tremendous success with their hero hair care products, amassing a cult-like following among beauty enthusiasts. To accelerate their growth the brand partnered with Lucky to better align their eCommerce and retail presences to improve customer experience and unlock omnichannel growth.
The Challenge
Like many brands, the hair care brand's leadership recognized that they needed to strengthen their eCommerce capabilities to keep up with demand and Out-of-Stock issues.
The haircare market is highly saturated, and brand loyalty is often swayed by minor inconveniences. Brands not only compete on the efficacy of their products but also on the ease of obtaining them.
The challenge they were faced with was running out of stock multiple times due to their high demand and great social media presence. Every time they ran out of stock, the brand was losing thousands in sales and needed a better way to capture those customers when they had high intent. They reached out to Lucky to help offer more channels of purchasing to their customers and improve the overall buying experience. Essentially wanting to bridge the gap between their online discovery and giving the option to purchase online or offline at Sephora.
The Solution
Lucky connects omnichannel purchasing options (BOPIS, same-day delivery, and more) directly to the brand's DTC website
The brand identified that a significant number of their online customers were also frequent shoppers at Sephora. This overlap in customer bases meant there was an untapped potential to enhance the shopping experience for these shared customers.
If the brand could offer real-time visibility into product availability at nearby Sephora stores directly from their website, they could provide an added convenience for their customers who might prefer same-day pick-up or delivery.
The brand wanted to pursue an omnichannel growth strategy that would:
Provide real-time visibility into retail inventory for customers on their eCommerce site
Enable in-store pickup and same-day delivery from nearby Sephora locations
Seamlessly connect online and in-store shopping experiences
Unlock insights into retail sales success to inform business strategy
By implementing Lucky Retail, the brand was able to integrate their Sephora inventory in real time on their eCommerce site. Now, as customers browse products online, they can instantly see availability at nearby Sephora locations.

The Results
Lucky Retail increased eCommerce conversion by 4.9% AND drove more than $5000 in sales per product at Sephora for the brand in one month
Our solution was A/B tested where 50% product pages with Lucky hidden and the other 50% product pages with Lucky, and the results speak for themselves.
eCommerce Conversion Increase: 4.9%
Substantial uptick in eCommerce conversion due to the "billboard effect". By aligning their products with the trusted name of Sephora new customers were willing to purchase directly from the brand.
Customer Engagement: 16%
Significant usage of customers that were shopping the brand, resulting in using the Lucky Retail product to see visibility of product in a Sephora store near them.
Revenue Growth: $5000 per product
The brand saw an increase in $5000 of sales per product in monthly tracked retail sales. *Important to note that this only considers tracked sales from Sephora.com, implying that actual in-store sales driven by Lucky Retail was even higher.
"We're thrilled to see such tremendous omnichannel success from our partnership with this forward-thinking brand," added Parmar. "The results illustrate how effectively connecting eCommerce and retail channels can unlock growth for modern brands."
Overall the integration of Lucky into the haircare brand's e-commerce platform unlocked dual benefits: it amplified their online sales metrics significantly while also driving and attributing in-store sales. This synergy is a testament to the potential of a well-executed omnichannel strategy, proving that brands can indeed have the best of both worlds.
Interested in learning to improve your customer experience and drive more eCommerce AND retail sales? Book a Demo
Ready to
scale your retail and eCommerce sales

using Lucky's data?
Boost retail sales
Optimize marketing
Capture retail attribution
Book demo