Filling in Data Gaps with Customer Accounts Using Lucky & Status Customer Accounts
November 09, 2022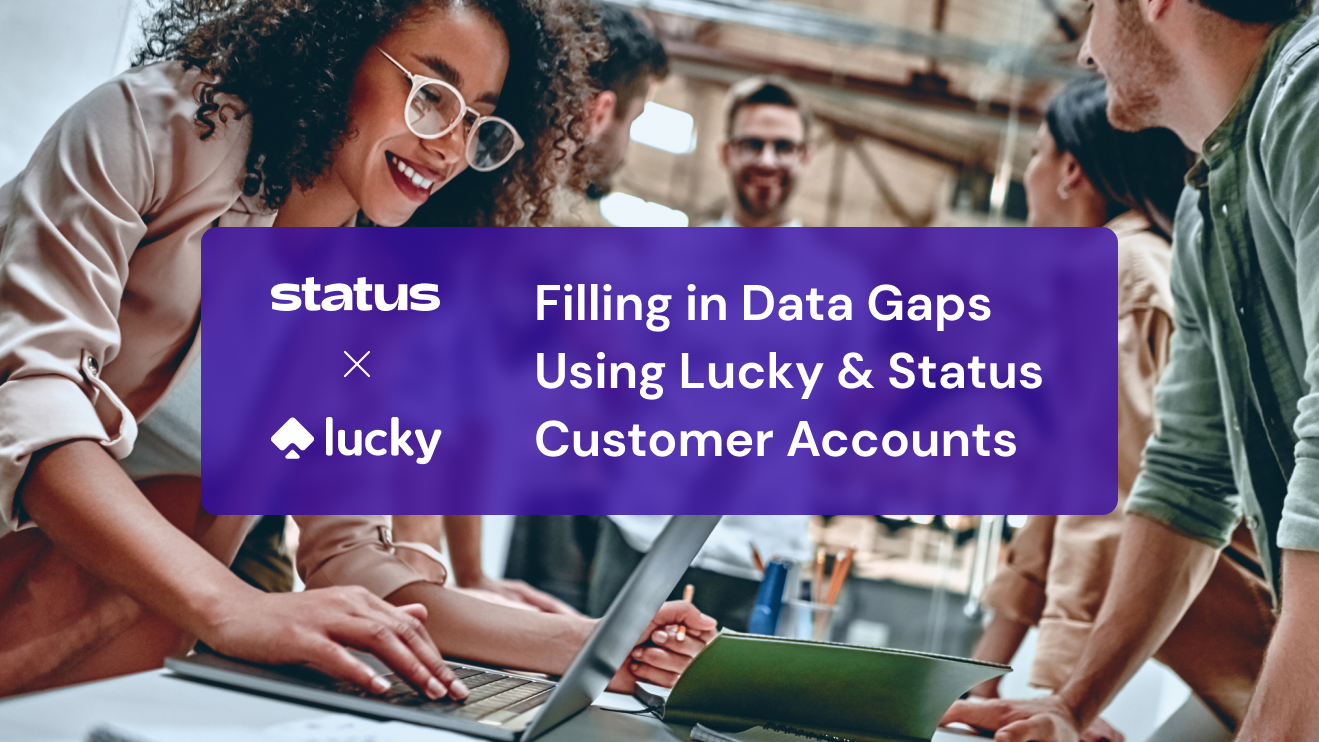 Brands are facing a lack of customer data. Customer accounts are one area that has been neglected that can help brands over this data deficit. Our own Sneh Parmar sat down with Status co-founder, Joe Vancena, to discuss how customer accounts can help brands compensate for their lack of data.
Brands Don't Know Who Their Customers Are
Digitally native direct-to-consumer (DTC) companies are struggling now more than ever to identify online customer needs.
The iOS 14.5 update and more data privacy restrictions have made it more difficult for D2C brands to reach their target customer.
One study found that 96% of iOS users opt out of app tracking.
Brands have less customer data to work with than ever before.
This lack of data has made it more difficult for DTC brands to continue to grow.
Customer Accounts are Neglected
The customer account is one of the last pieces of website real estate that has never been optimized.
Brands have neglected this key piece of their websites for far too long.
"No one has looked at this real estate and tried to make anything of it." - Vancena
Customers are shown generalized versions of websites.
Brands should be using data to show customers recommendations of what they would potentially want.
Using Customer Accounts to Bridge Data Gaps
Developing comprehensive customer profiles through customer accounts can help brands regain some of the data that is more difficult to obtain.
Brands can create customized shopping experiences for their customers.
Customers can then log into their accounts for improved online shopping experiences.
"But if they were logged in, I know exactly who they are. I know exactly how often they visit the site. I know what sizes they like. I know what they've returned." - Vancena
For example, digitally native brands can show customers the only shoes that are available online in their size.
Brands can also use customer account information to identify retailers that carry their products nearby.
Logged-in commerce is one piece of the puzzle regarding the next phase of e-commerce.
Lucky and Status Give Brands Better Data
Lucky and Status can help digitally native brands tackle the next phase of e-commerce.
Brands can use Lucky and Status to bridge online and offline data gaps.
Status helps brands create customer account profiles to understand who is visiting their website.
Lucky creates an experience that converts customers to the nearest retailers that have the items the online shopper is looking at. This gives the brand important attribution data on where they drive traffic into stores during the customer journey.
"The ability to merge digital and physical experience into a way where based off your digital data, we now know exactly where and how you should shop in the store is amazing. That's the future of retail." - Parmar
Together these tools can lead to better customer outcomes.
Lucky and Status can help digitally native brands better understand and serve their customers. If you are a brand and interested in learning more about Lucky or Status, reach out today. Set up some time to learn more.
Ready to
scale your retail and eCommerce sales

using Lucky's data?
Boost retail sales
Optimize marketing
Capture retail attribution
Book demo